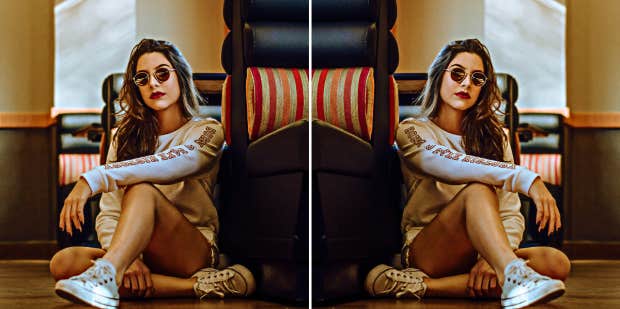 The zodiac signs with the best horoscopes are here for Thursday, June 23, 2022, and the moon can be one of the reasons why.
As the Taurus moon brings a deep sense of inner security, you feel inspired to take on matters in all aspects of your life.
Taurus is an earth sign that delights in pleasure and enjoyment.
As the moon slides into this energy, you will feel more at peace and secure in all areas of your life.
It is a wonderful time to plan to get together with family and loved ones as everyone will be more apt to enjoy themselves and not let trivial things get in the way.
This is a perfect addition to the beginning of Cancer Season, which started just a couple of days ago because it will reaffirm how important that sense of home and family is to you.
Midday, the Taurus moon connects with the sun in Cancer, amplifying these feelings and giving you a positive day in your career.
This is a fantastic day to hold presentations or even ask about that raise as the energy will promote others being able to recognize your worth. With your inner confidence radiating, you will be attracting all types of abundance into your life.
Today, focus on what it means to feel secure within yourself and in your life.
You must be responsible for yourself and how you feel. However, it is important to recognize what situations or people can add or detract from that.
Taurus moon will want to bring grounding to your emotions, providing greater stability and less chance of fanaticism.
It is a calm, cool, and rational day where it just feels easier to go with the flow and enjoy life than to continually fight against things.
If you want to distance yourself from those things that detract from your peace, it is something that you should allow yourself to do like the underlying theme of today is simply peace.
It is ensuring that you are controlling the narrative of your own life so that you can feel your best no matter what situation you are in.
The Zodiac Signs with the Best Horoscopes for Thursday, June 23, 2022
1. Taurus
(April 20 – May 20)
It is time to remember exactly who you are and what you are capable of. The moon in your sign will be bringing your emotions to the surface, but instead of making you feel more sensitive, you will be empowered. Use this energy today to take on anything you have been considering but have let doubt hold you back.
It is an excellent day for your career, so applying for and accepting a new position is highly encouraged. While even these aspects of life are a part of growth, it is more about simply enjoying what is without worrying about what comes next.
This also makes for a perfect day to spend with family, friends, or even a lover. Let yourself enjoy the company of those you care about, and trust that the decisions and choices you have made in your life have led to you enjoying life. It is not always about the next important thing or creating some substantial change. It is enough at times to just relax in life. Being full of joy and recognizing it is not just enough, but the most important thing.
RELATED: The Most Controlling Zodiac Signs In Astrology, Ranked
2. Scorpio
(October 23 – November 21)
The Taurus Moon will bring feelings and aspects of your romantic life to the surface so that you can feel more grounded and secure in what you have been moving through. It is a year of change as the eclipse cycle continues to occur within your sign and that of Taurus, but it does not mean it should feel like a struggle.
Advertisement Are you ready for a relationship? Click here to get clarity with a psychic reading!
Today's energy should let you see that even if things were exactly as you would want them to be, it does not mean you cannot still enjoy what is. Instead of focusing on what is not aligned with your life's vision, try to see what is. Use the grounding energy of today to feel positive about all that has changed in your life and, most importantly, your own growth. This is a time to celebrate how far you have come. Whether or not the ideal relationship is present does not mean that life must always feel like work.
You can choose to enjoy what it is, let yourself feel at peace, or see everything as a struggle. An important part of this is what energy you radiate is what energy you will attract. Suppose you are unhappy with things, frustrated, or feeling a lack of empowerment. In that case, that is what you will continually attract in your life. Use today's energy to shift your vibration and just see how everything else ends up shifting too.
Related Stories From YourTango:
3. Cancer
(June 21 – July 22)
Thesun in your sign returns you to your inner sense of power. Remember just how amazing and incredible you are as the day unfolds. This is a chance to feel everything you may have been having a challenging time processing. Still, instead of being overwhelmed, you will feel a greater purpose for all of it
. You can only control your own truth and what you choose to do because of it or not. Everything happens as it is meant to, and even though it may not have turned out how you envisioned or even dreamed it would, it does not mean that anything is amiss right now.
Use the great energy you have today to see if you can channel some of those deep feelings into a career or venture connected to your purpose. Let yourself discover what can fulfill you in ways that are yours alone and give you a sense of using your greatest gifts. You may also be able to feel like you can enjoy your home life today more than you have recently.
Make sure you are paying attention to why that is so that you can better understand what you may need moving forward. Most of all, let yourself see just how wonderful things are in your life and that sometimes things not working out are the blessing you have been praying for.
More for You on YourTango:
Kate Rose is a writer, spiritual astrologist, relationship and life coach, and motivational speaker. For more of her work, visit her website.